Lozenges
Innovative drug delivery mechanism
Lozenges offer a variety of options for the manufacturing of chemical and natural-based ingredients.
Our focus: APIs with local effect as well as APIs that are absorbed orally.

Fast and flexible: We're able to process a variety of substances and can quickly switch between different formulations and formats. Regardless of whether the formulation is sugar-free or not.

Our service:
high dosage accuracy (two percent)
wide variety of package sizes and blister formats
best look and flavor
Challenge us
Our team loves a challenge. Do you have any special requirements for your product? No problem. We are able to customize our entire production process based upon your preferences. We strive to offer the widest spectrum of standard colors and tastes. Pink or black? A special flavor? Of course! We advise you on the way to your customized product and are happy to offer a variety of samples.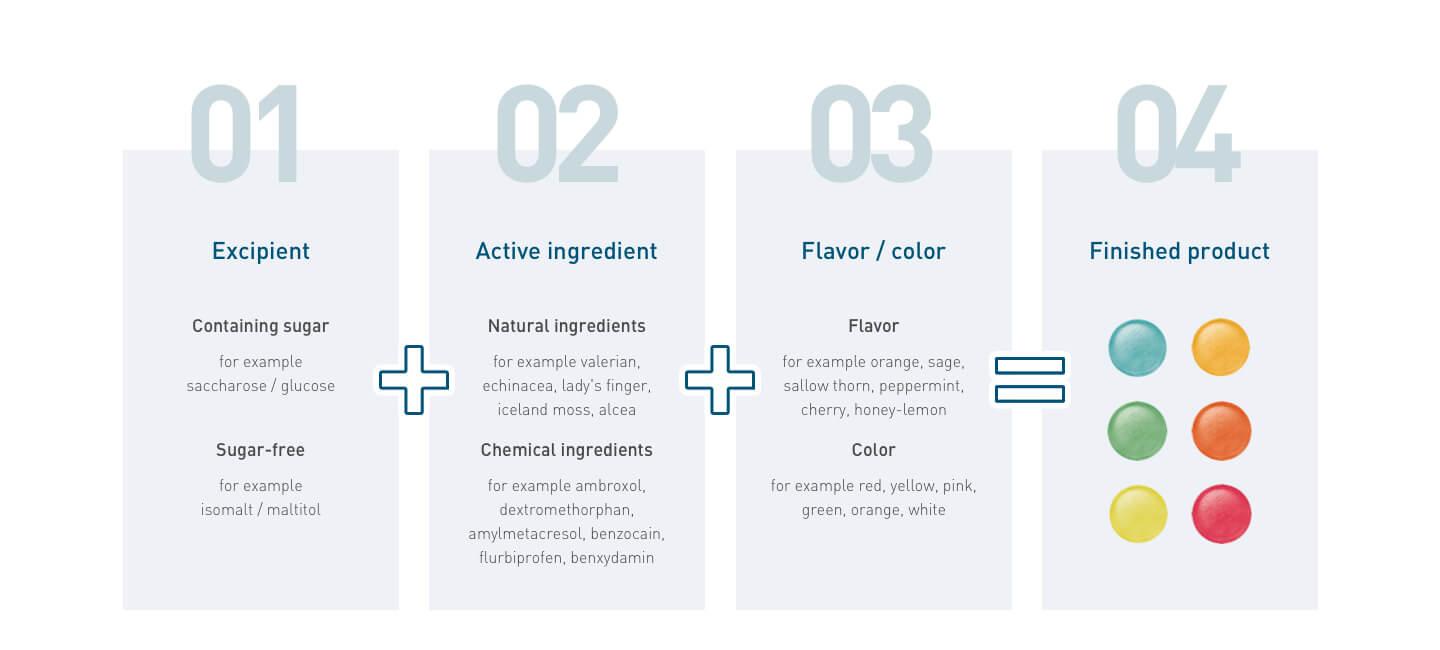 Batch sizes from 3,500 to 6,800 kg
Output up to 850 kg/h
Packaging in blister - duplex - or triplex foil / aluminum
Variety of individual packaging sizes available (for example for 8, 12, 16, 24, 36, or 48 lozenges)
Contact us
Want to find out more about the production of Lozenges? Contact us! We look forward to hearing from you.