Sterile single use Syringes
We produce prefilled syringes with an innovative production process
Benefit from our experience & competencies

Many years of experience and development within the field of sterile syringe filling make Artesan a competent partner for contract manufacturing and the development of innovative products.
Many international partners are already benefitting from our experience and expertise in the production of prefilled, sterile, ready-to-use syringes for direct application.
With our portfolio of competencies, we enjoy helping our clients take their products to market maturity. Filling and final packaging are carried out on state-of-the-art, fully automated production equipment. We produce low viscosity solutions as well as high viscosity gels on our equipment.
Are you interested in development and/or contract manufacturing by Artesan? Please contact us and we will be happy to assist you.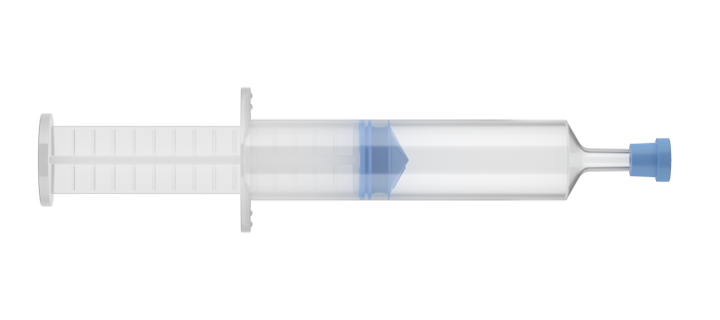 Production of low viscosity solutions up to high viscosity gels
Processing of chemical API's
Bulk production from 350 kg to 1.000 kg
Expertise with various gel formers
Use of AP or WFI
Filling in plastic syringes (PP)
Individual packaging sizes from 5 ml to 11 ml
Printing of the syringes via clichés
Fully automated final packaging in blister
Packs of 10 and 10
Terminal steam sterilization process in the final container
Ready-to-use syringes for direct application
Chamber load approx. 25,000 syringes
Intravesical solutions
Intravesical gels
Local anesthetic gels
Medical lubricating gels
Topical gels
Wound gels