Product Development
Product development
Specifications, documentations, new research results and always new regulatory requirements ... We support you during the long journey of product development - from selection of APIs and formulations, the development of the ideal composition and the production process. We also offer blind-samples for clinical testing patterns and the production of sample and development batches.
Analytical development
We analyze your ingredients and formulations and can immediately tell you whether and how your goals can be realized. We can also help test which physical properties or compliance aspects can be improved. Thanks to our technological competence and open communication with our customers we always strive to deliver practical and efficient solutions.
Selection of ingredients
We set the highest standards for our raw materials. That means working only with suppliers which are GMP certified. We ensure delivery reliability through the paralell qualification of several suppliers and back up options, especially when developing new products. Whenever we have the chance to optimize our process, quality or better manage risks associated with new developments, we always try to plan ahead. Of course we offer to store your required raw materials at our production facilities.
Product design
A product that has already gone through a long and expensive approval process has to be quickly established in the market – good product design makes this part easier. Are you going to market your product as a medicine or as a nutritional supplement? What is the best design for your product? What form and coloring, size and flavor coating? Should it be pre-scored? Which form is most beneficial for the patient and ultimately for you? We offer comprehensive consultation on the marketability of your product.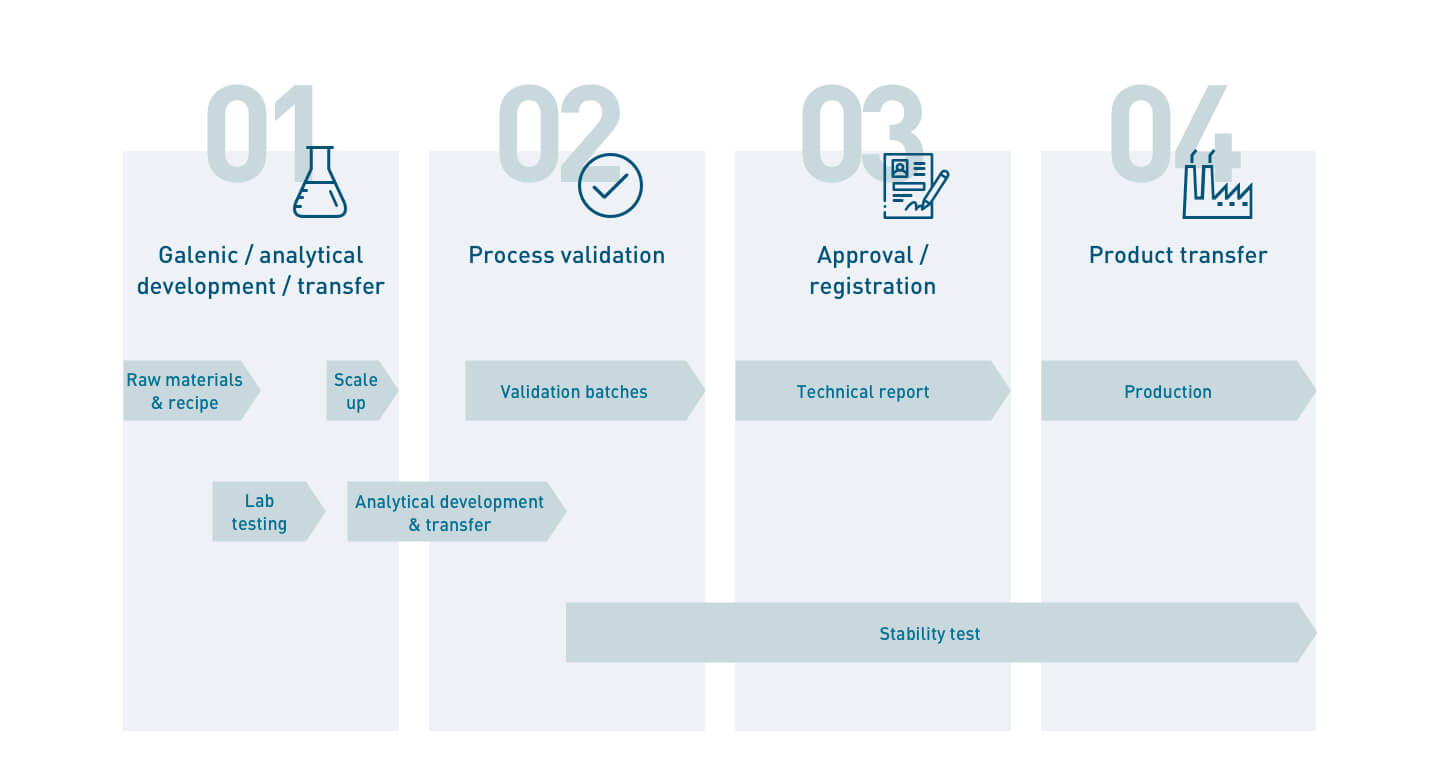 Contact us!
Please contact us with any questions you may have regarding product development.
We look forward to hearing from you.